Moceri Story
For four generations, the Moceri name has been synonymous with residential real estate excellence in Michigan. Throughout the years, Moceri has created more than 55,000 residences that rank among the finest in the nation. The incomparable artistry and unwavering attention to detail seen in each home bearing the Moceri signature is made possible by world-class craftsmen, the finest materials and unequaled professional resources.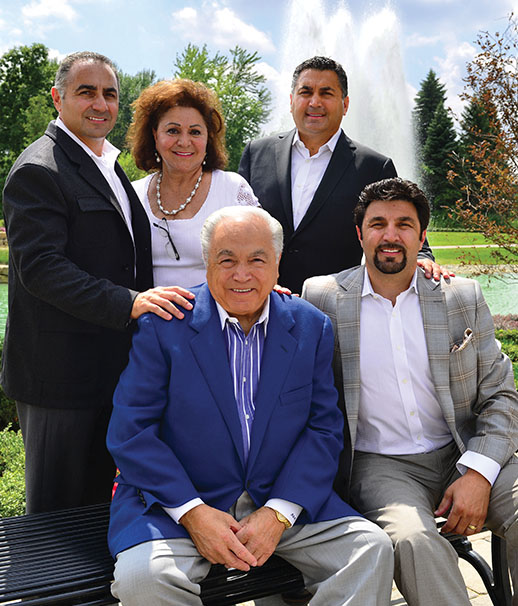 LEFT TO RIGHT: Frank Moceri, Frances Moceri, Dominic Moceri, Dominic J. Moceri, Mario Moceri
DOMINIC S. MOCERI Founder
(1931 – 2018)
The patriarch of the Moceri legend is Dominic Moceri, a leading pioneer in the residential construction industry in the nation. Dominic formed the company in 1958 and today much of the landscape of the Tri-County area is a result of Moceri's endeavors and vision. With a career than spanned five decades, Dominic Moceri led the Moceri Companies in to the 21st century. Not a man to call attention to himself, Dominic Moceri was a silent giant in the industry and the family enterprise achieved industry leadership because of his foresight. Moceri Companies has been the recipient of many awards including the Hall of Fame Builder Awards.
FRANCES MOCERI Founding Partner
Frances has always led by example, she elevated the Moceri brand by establishing high standards for the visual aesthetics and curb appeal associated with the Moceri name. Her work ethic has been instilled in the company to this day. Frances is also a committed board member and fundraiser for the National Multiple Sclerosis Society's Michigan chapter.